I may not have any readers, but in case someone doesstumble upon this page, I"m lookin" out for you bro! I"ve got lots more content coming soon, including reviews of:
In the mean time, enjoy some pictures from our latest night of Race for the Galaxy! (which I already reviewed here.)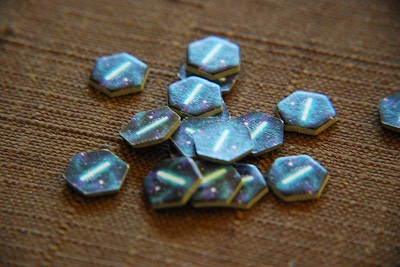 An artsy shot of the one point victory tokens.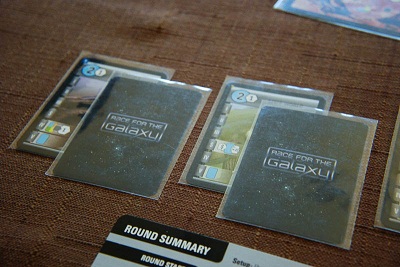 In the end, I really botched this game.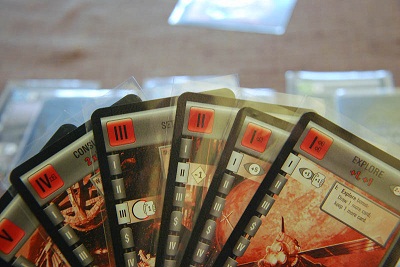 The red action cards.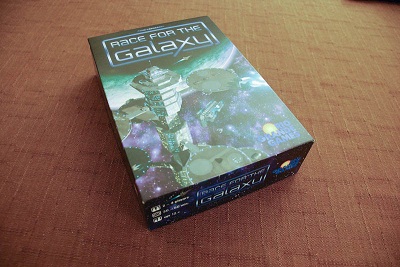 Ever wonder what the box looks like?